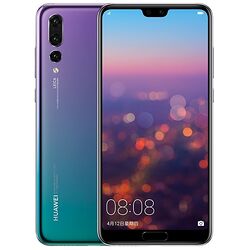 Huawei P20 Pro Android update status
Currently: Android P
Currently the latest official Android version for Huawei P20 Pro is Android P. This phone was originally released on 3 / 2018.
Upcoming updates?
Expected: Android 10
Huawei has promised that Huawei P20 Pro will get Android 10. However, this is only the manufacturer's promise, as far as we know - Huawei might release even further updates to the phone later or might end support earlier on.
About Huawei's Android policy
As Huawei has been on United States export ban list since 2019, Huawei doesn't have access to official Google Android versions or Google services. Currently, Huawei is shipping updates called EMUI 11, EMUI 12, etc to its phones. However, for example, EMUI 11 is not Android 11. Instead, it is a Huawei-customized version of Android 10.
So, we can't currently tell much information about Huawei's Android update status, as they are doing it totally differently than anyone else. Basically, Huawei's implementation is not considered official Android and therefore, we can't list their updates here properly.
It is very uncertain whether Huawei phones will get official Android updates, at all. Only time will really tell.
Huawei P20 Pro update history
Huawei has promised the phone will eventually get Android 10.

Official, stable version of Android P released for Huawei P20 Pro.
Latest phones and their specs
Comments